Conferences, Events & Prices
Our Conference Center features meeting rooms of various sizes. Some of them may be combined to provide versatile meeting venues. Depending on the seating arrangement used, audiences of up to 190 persons may be fitted comfortably into a single conference room. Our conference rooms are barrier-free, easily accessible and flooded by daylight. The flexible layout makes them well-suited for hosting your individual event. For smaller meetings you may avail yourself of further meeting rooms on our premises.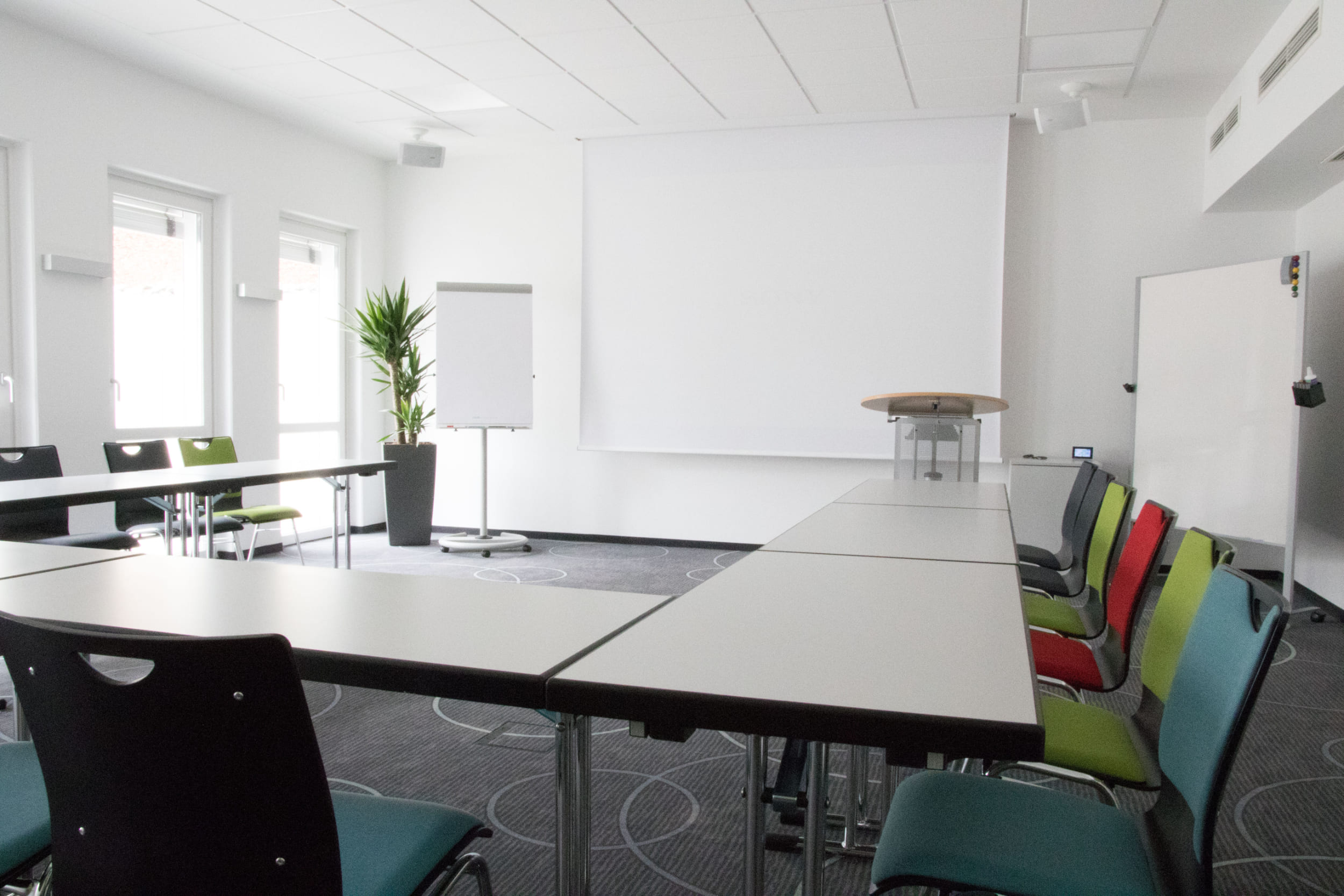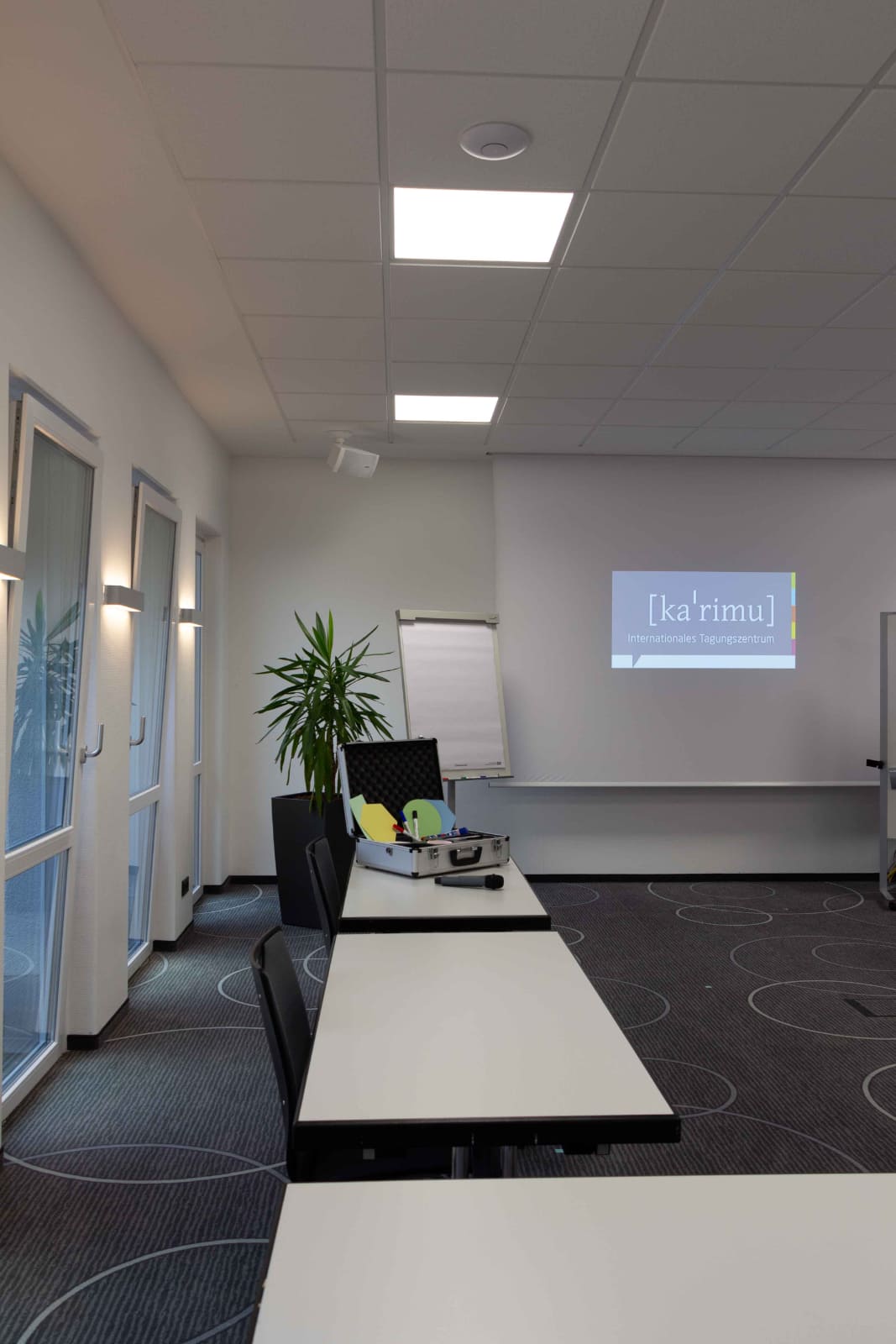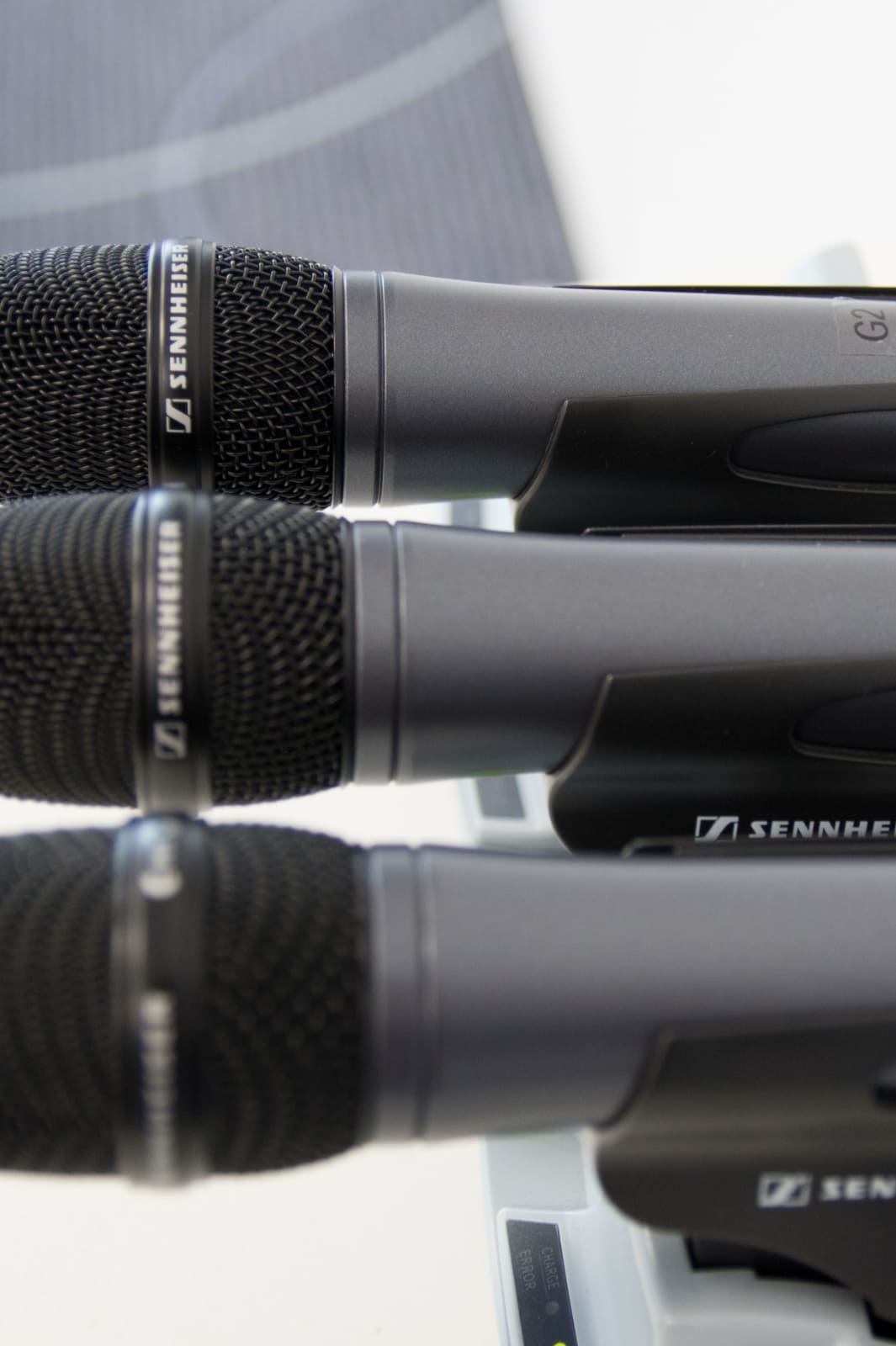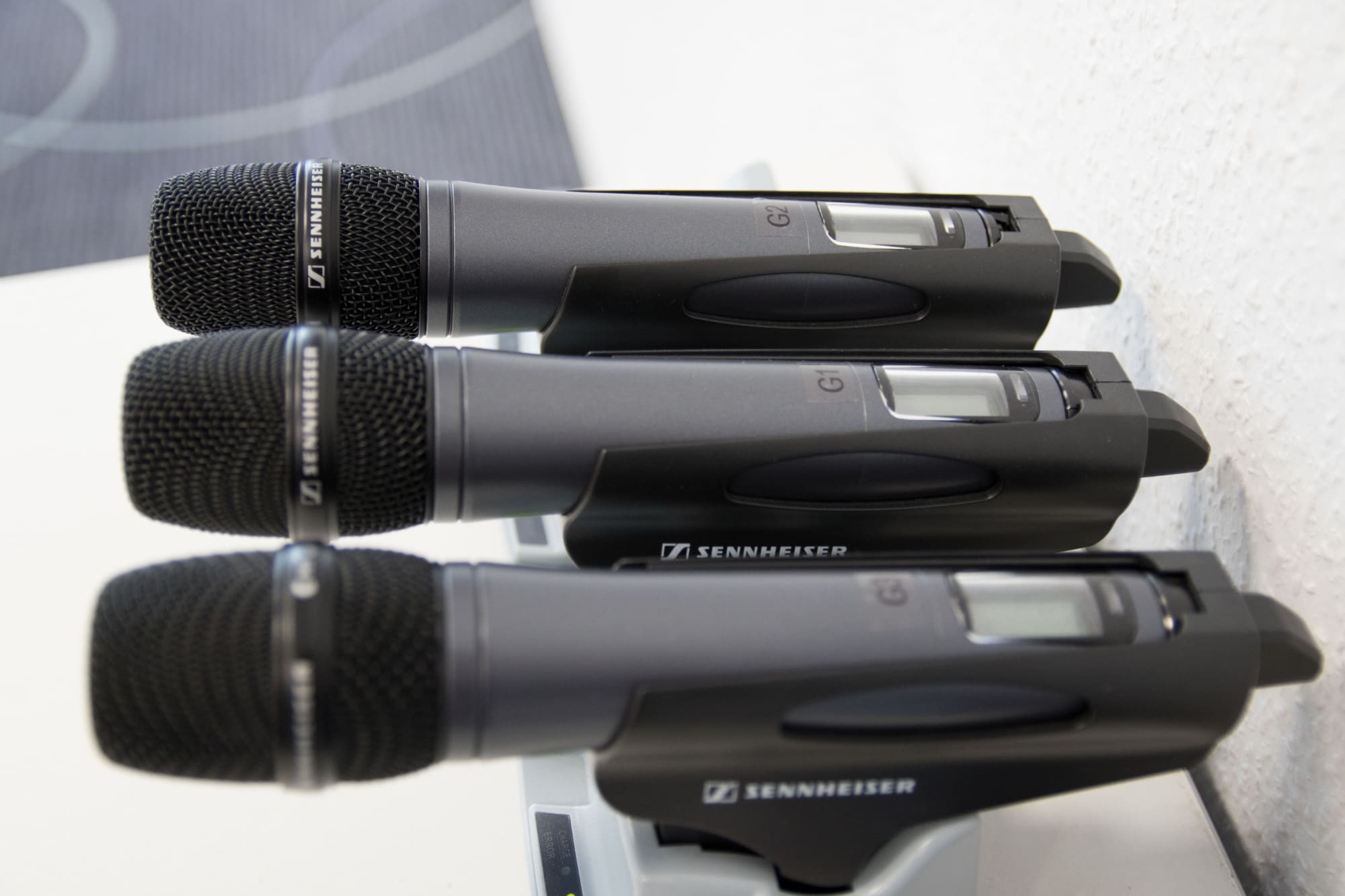 Our conference rooms are equipped with the latest media technology.
This includes for example Projection Screen, Whiteboard, Projector, WiFi, Speakers Desk, DVD-Player, Flipchart and TV.
Conference rooms and
seating layout
Number of persons subject to seating layout.
Parlamentarian, U-shape, Rows of chairs, Block table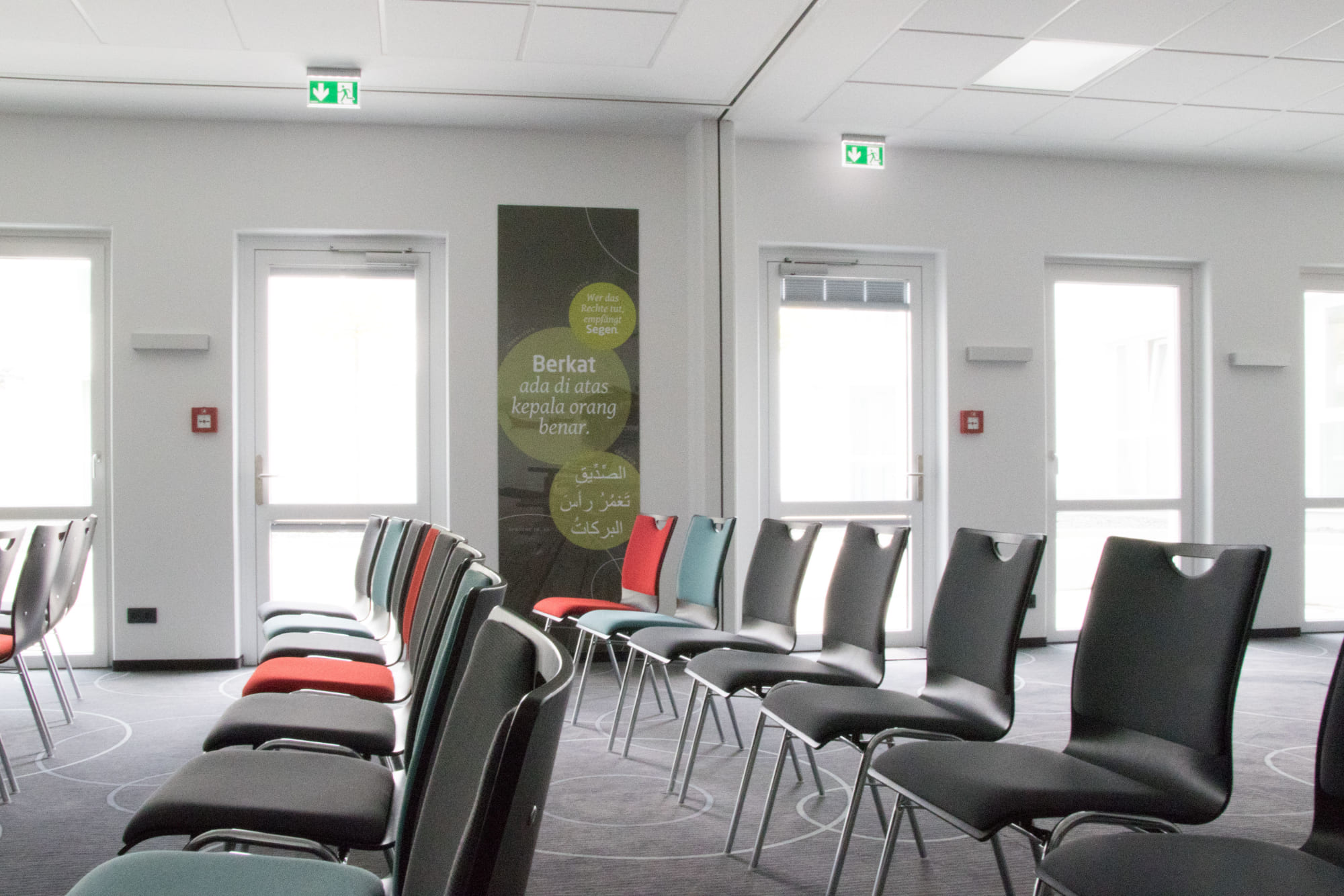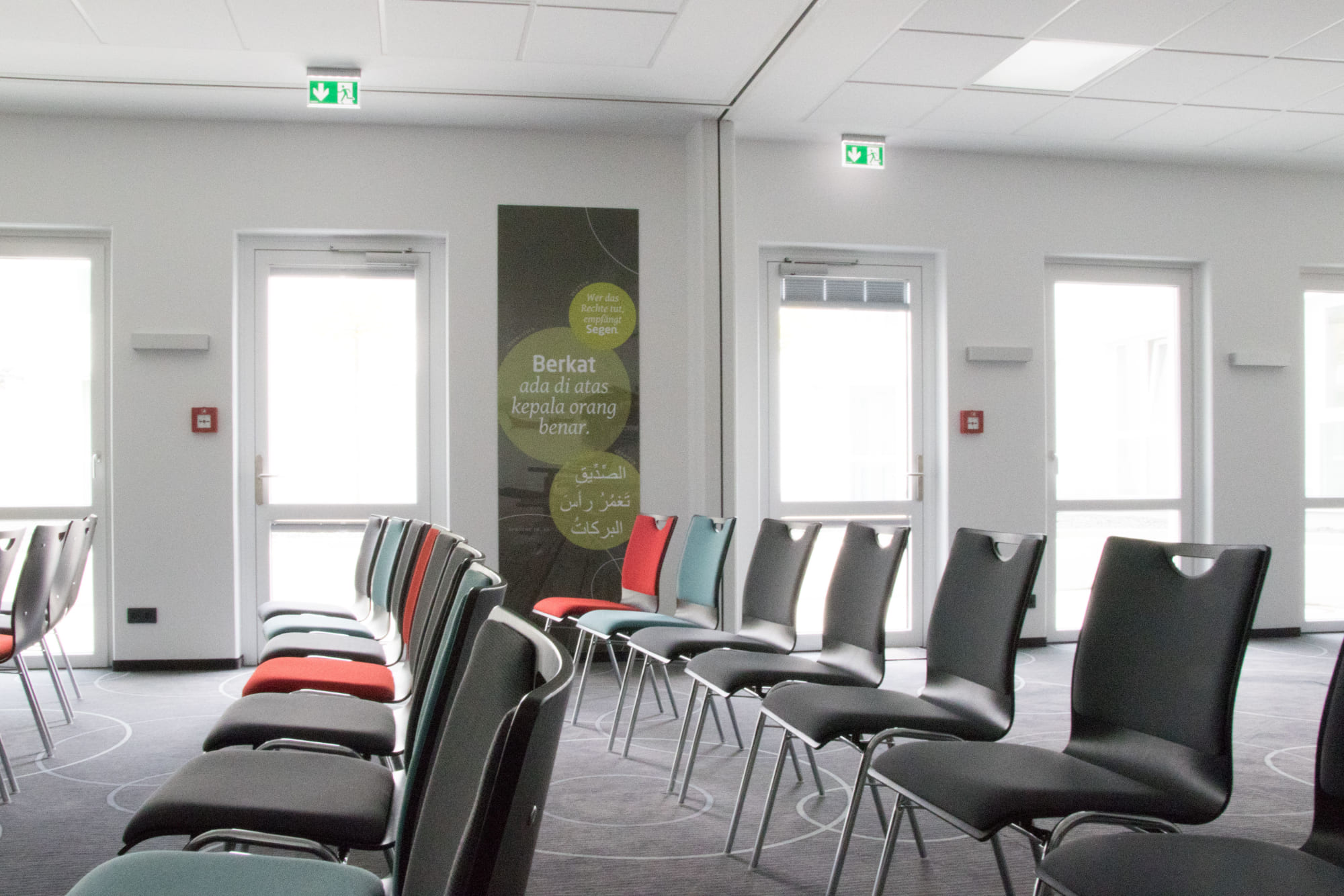 Room Suba

Width (m)

11,20

Length (m)

7,45

Size (m²)

83

Parlamentarian

50

Rows of chairs

95

U-shape

35

Block-table

50
Room Berkat

Width (m)

7,60

Length (m)

7,20

size (m²)

54,70

Parlamentarian

30-36

Rows of chairs

50

U-shape

22
Room Kirina

Width (m)

6,00

Length (m)

8,00

Size (m²)

48,00

Parlamentarian

30-36

Rows of chairs

55

U-shape

22
Room Ipyana

Width (m)

11,20

Length (m)

7,40

Size (m²)

83

Parlamentarian

50

Rows of chairs

95

U-shape

35

Block-table

50
Room Masaya

Width (m)

5,20

Length (m)

7,60

Size (m²)

39,50

Parlamentarian

12

Rows of chairs

20

U-shape

16
Room Suba & Ipyana

Width (m)

11,20

Length (m)

14,85

Size (m²)

166

Parlamentarian

100

Rows of chairs

190

U-shape

70

Block-table

100
Berkat & Masaya

Width (m)

7,60

Length (m)

15,20

Size (m²)

115,50

Parlamentarian

42-48

Rows of chairs

70

U-shape

38